IPC has announced the May 2022 findings from its North American Printed Circuit Board (PCB) Statistical Program. The book-to-bill ratio stands at 1.03.
Total North American PCB shipments in May 2022 were up 3.4 percent compared to the same month last year. Compared to the preceding month, May shipments rose 1.1 percent.
PCB year-to-date bookings in May were down 9.2 percent compared to last year. Bookings in May fell 10.3 percent from the previous month.
"PCB demand remains strong and is showing some signs of normalisation," said Shawn DuBravac, IPC's chief economist. "Order flow is slowing and shipments are picking up, bringing the book-to-bill into a more normal range."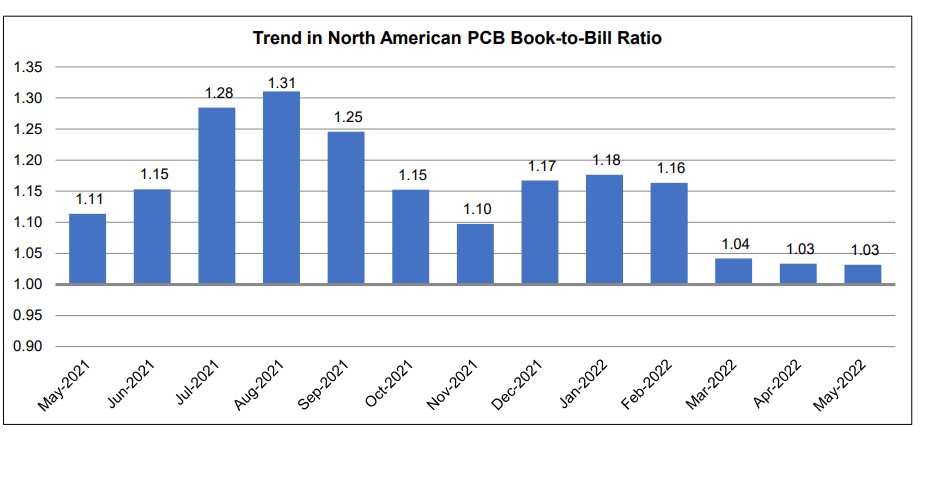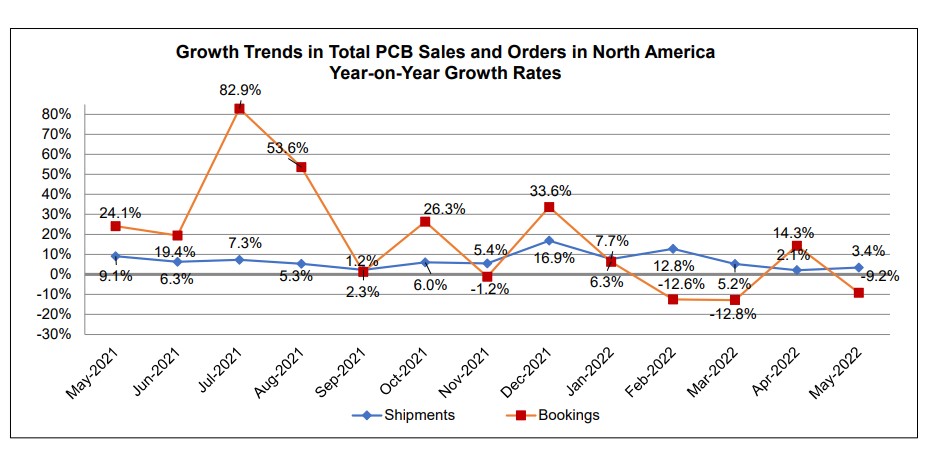 Detailed Data Available
Companies that participate in IPC's North American PCB Statistical Program have access to detailed findings on rigid PCB and flexible circuit sales and orders, including separate rigid and flex book-to-bill ratios, growth trends by product types and company size tiers, demand for prototypes, sales growth to military and medical markets, and other timely data.